Our School Transportation Service provides a secure, reliable, effcient and cost effective transport solution to all of our students. We have a trained staff of certified drivers and route assistants that ensure safe travels along the entire ride. Our fleet of buses, offers a comfortable and reliable solution for transporting our students, which is safer than any other vehicle; without neglecting comfort and quality service.
SCHOOL TRANSPORT MISSION
Our mission is to transport students as safely, effciently and cordially as possible. By doing so, the student arrives in a better frame of mind to learn and arrives home with a more positive attitude about the day.
TRANSPORTATION APP
We offer a technological approach that provides our guardians the possibility to monitor their kids along the entire ride through Google Maps using GPS. Notifications will be sent to their smartphones notifying them on route status, eventualities, and important information. They will also be able to contact the route assistants for any urgency that may present.
ROUTE NUMBERS ON BUSES
Each school bus route is assigned a route number which is posted on the side of all buses. All students, especially elementary students, are encouraged to learn the route number for their bus. These route numbers are important when a spare bus or substitute driver is on the route because the bus number will not be the same.
CONDUCT ON BUSES
Bus transportation is a privilege, and students riding school buses are required to obey all rules and regulations established by the school and driver. Disorderly conduct or other rule violations while riding a school bus may result in denial of this privilege.
Parents are responsible for the safety of their children to and from bus stops and are particularly encouraged to accompany young children.
Thank you for your cooperation in this matter. If you have any questions, please contact the Transportation Offce or the offces for your specific area.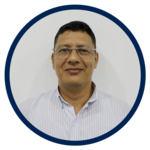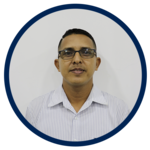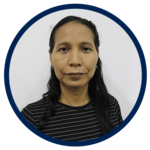 For more information please contact:
HEAD OF TRANSPORTATION SERVICES – JORGE OLMOS
Email: transporte@altamira.edu.co