At Altamira, we're committed to creating lifelong relationships with our talented students, even when life takes us in different directions. The ex-alumni program helps keep our former students in touch with the school, with our knowledge and with each other. It allows us to advise, help and inspire current students, Network with other ex-students working or studying in areas and stay connected to the people who studied and socialized with.
Our ex-alumni program will focus on these goals over the next two years:
– Establish and grow our alumni database
– Invite alumni back to school to provide career or study advice to students
– Invite alumni to offer work experience placements for students
– Help alumni establish or contribute to student scholarships
– Establish avenues for alumni to provide bequests or other philanthropic support
Welcome back to AIS!
Please update your information clicking on the link above so that we can stay in touch. For Alumni events, information about the Alumni Association and other questions please contact us at egresados@altamira.edu.co
Meet Some Of Our Graduates
Rachid Correa
Rachid studied Business Administration at Universidad del Norte, with a double degree in Management from the University of Florida in Tampa. Additionally, he holds a specialization in City and Territory Management from Universidad Externado Colombia.
María José Lascano
María José studied Industrial Design at Universidad del Norte. Currently, she has her own fashion venture called Lavibymajolavi, a physical and virtual clothing boutique.
Mariangela Vergara Ruiz
Mariangela Vergara Ruiz, 31 years old, graduated with a double degree in Pedagogy and Early Childhood Education from the University of Navarra in Spain. Her curiosity later led her to travel to Hong Kong, where she spent six months as an exchange student. Upon returning from her travels and studies, she joined Second Grade as the lead teacher for English and Mathematics. Later, she became interested in leading STEAM projects in the Elementary section, working on projects with students from Second to Fifth grade.
She then pursued a Master's degree in Education at High Tech High in San Diego, California, specializing in Project-based Learning. High Tech High is internationally recognized for training educators in the creation and development of projects with students. During her time there, she worked with schools and students in grades 3, 4, 5, and 8. She also received training to complete her master's degree in one year and return to Colombia.
In August 2023, she will be working at the Innovation Center, aiming to put into practice everything she has learned throughout these years of training and personal growth. She is thrilled to be working at the Innovation Center and to provide students and teachers with a quality education that prepares them for the challenges of the world. She aims to provide rich learning experiences that students enjoy and where they can put their talents at the service of the community.
Through innovation, the goal is to enhance children's learning by always striving for relevance (making it meaningful for them) and rigor (deep learning that encourages critical thinking, questioning, and development of their critical abilities). She firmly believes that education is the most powerful tool to change the lives of our students and teachers. Together, by uniting our strengths, having a clear purpose, and being flexible in our learning and unlearning, we can stay at the forefront of what education and the world need from all of us.
Camila del Villar
Graduated from Pamplona University in Spain and currently Works as a journalist and industrial analyst at Mexico Business publishing.
Katerine Ramirez
Katerine Ramirez, with only 28 years has traveled to more than 20 countries in 4 continents, including India and Africa. This economist is a research associate for Innovations For Poverty Action, an international economic evaluation studies organization. Her studies are: Bachelor of Arts with double major in Economics and Mathematics – Clark University 2010, Masters in Public Administration – Clark University 2011, Masters of Science in Agricultural and Resource Economics – University of California, Davis 2015.
Being persistent is the greatest teaching that the Altamira School left me. She tells us that if there is something that will always be remembered of her school and her principal Mrs. Priscilla is always to be an extraordinary person, since as Mrs. Priscilla said; "It's very easy, you just have to do extra things". Among the positive habits that helped her get where she is; Persistence, divide your projects into small tasks and ask for help and advice.
Among his achievements so far, is having graduated Summa Cum Laude from undergraduate (Highest academic honor for undergraduate). It is part of the International Honor Society of Omicron Delta Epsilon Economists. All his university studies, both undergraduate and postgraduate, have been with scholarships. He has run two half marathons and 10 k of the half marathon of Bogotá. He was part of the Young Professionals Program of the Central American Bank of Economic Integration, in Tegucigalpa, Honduras. And finally, in August this year will go to Ohio State University to start a PhD in Agricultural, Development and Environmental Economics, again with a scholarship from the university.
María Margarita Rivera
Worked as an Audiovisual Production Assistant for United Nations Television in New York – USA.
Samuel Chagüi
Currently working as a marketing analyst for Taggart International in Miami, Florida. USA.
Natalia Saade Ortega
Natalia Saade Ortega, 20 years of age, is currently studying to become a lawyer at Universidad del Rosario. She was enrolled with an honorary scholarship of 100% for academic excellence, which is granted to the best ICFES, a benefit she continues to enjoy. She is also part of the UR Diplomats team, which represents the university in United Nations Models organized by Harvard University for universities around the world, and is on the academic staff of MUNUR16 with the position of deputy general secretary for the Assembly General. Finally, she is working with the Promotion and Dissemination Unit of the university, supporting various aspects of promotion, marketing and logistics.
Natalia graduated from the Altamira school in 2013 and believes that the school offered two differentiating factors; that of being a producer of quality and second a life-long apprentice. Natalia tells us; "Being a student or a graduate of Altamira is an asset. Growing up and maturing in an environment such as that provided by the school brings great academic abilities and human qualities that make a difference in today´s competitive society. Able to keep herself humble and being respectful, tolerant and excellent team workers, at the same time being quality producers is what defines a Altamirinean and is a reason why one gains admiration. All the things I learned in school have continued to cultivate in college, and when faced with difficult situations, with people from other cultures and educations, they have been reflected and have made me excellent contacts, good friendships, and recognition by my peers for my outstanding work. "
Finally, she tells us that for her, success is nothing more than achieving your dreams and goals while remaining yourself, sharing them with others, and enjoying the path you took to reach them.
keyla Ramírez
Currently working as a digital account manager for Mc. Cann The Backroom, at Barcelona, Spain.
Laura Margarita Romero Angarita
Author of the book Your body loves you!
– Holistic Food Coach at the Integrative Institute for Nutrition in New York
– Moon Mother Level 2 certified with Miranda Gray Healing and Blessing of Uterus / Feminine Sanction of the Soul and The Gift for men.
– Teacher and Professional in Unitary Reiki certified by María Claudia Martin
– Spiritual Response Therapy Therapist (TRE) Advanced Level Spiritual Response Association
– Cum Laude Lawyer with Option in Journalism
Natasha Chegwin
Natasha studied Psychology at Universidad del Norte. She has additional studies in Neuropsychology, Emotional Intelligence, Psychoaffective Development, and Socioemotional Education. Currently, she works as a student counselor at Altamira International School.
Marcelly Contreras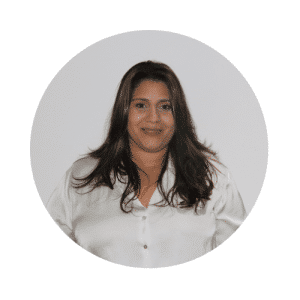 Marcelly studied International Business at Universidad del Norte. Nowadays, she works as a teacher at Marymount School in Barranquilla.
Salomón Cure
With only 21 years of age, Salomón Cure Correahas his own initiatives and hopes to achieve a high impact in the FINTECH area in Latin America. He joined a project of entrepreneurship between family and friends (CPS), in which he serves as Chief Financial Officer. He graduated from Altamira International School in 2013 with honors and believes that success is going to bed every night with a smile and no remorse at all. He says: "I believe that success is based on Maslow's pyramid of needs, where being successful is supplying basic needs, security, affection, recognition and self-realization."
He studied Business Administration with an emphasis in finance at HULT International Business School in the United Kingdom, where he graduated with honors. As a former student of Altamira he gives the following advice to current AIS students:
BALANCE: Studying all the time wears you down, doing nothing wears you down and depending on another wears you down. Finding balance is difficult and is something we should always look for. Never be afraid to ask.
THE PASSION: Nothing that you propose to do, you will achieve or maintain in time if you do not do something that you are passionate about. Something that will take away your sleep at night or motivate you to stop going out on a weekend to dedicate time to focus on your goal. Do not come short in effort and do everything with the outmost desire.
BELIEVE IN ONESELF: When you think you know something, believe in it. Always SUPPORT your opinions with arguments and question everything. But when you get to know something that you believe and that you are passionate about, stay with that idea. The world we found outside was created by people not exactly smarter than you. They just wanted to do it.
Lorenzo Zanello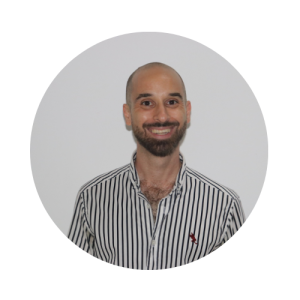 Lorenzo is a proud alumnus of the Altamira, graduating from the Schools third promotion in 2007. He studied all his life at AIS and is part of the success stories of our graduates; remembering his moments inside the school he says that the greatest teaching that the institution left him is; "Being extraordinary and seeking to transcend through service to the other with each of our actions."
Daniel Sourdis
Daniel Sourdis Serrano, a successful entrepreneur and alumnus of the Altamira school, tells us that the greatest teaching acquired at Altamira would be summarized with the following sentence: "Everything we vividly imagine, ardently desire, sincerely create and enthusiastically undertake, will inevitably happen. "He graduated from high school in 2009 and studied Industrial Engineering at Universidad del Norte, where he graduated with honors in 2014.
This young man, 28 years old, already has two companies and is creating his second mobile application with the support of MinTic through Apps.Co.
In Que Boleta Oficial S.A.S. He is the Commercial Director. The company is dedicated to offering Instagram campaigns through the @queboletaoficial account, with more than 3 million followers.
In New Leaders Q.B. S.A.S is co-founder and CEO. The company is dedicated to conducting conferences throughout Latin America on topics such as: Entrepreneurship, Leadership, Innovation, Marketing, Digital World, among others. He is also developing an online educational platform for entrepreneurs.
At Trabajapp (www.trabajapp.co) he is co-founder and CEO. It is a mobile application that is in the development stage that will allow people to instantly get a qualified person (Plumber, Electrician, Washing Machine Technician, Refrigerator, etc.) to help them solve a problem within the home. They like to call it "The Uber of the home".
The three practical and simple tips that he would give to the current students of Altamira would be:
Meditate: It is a practice that has been done for many years. It has many benefits. It helps you control your emotions and think clearly.

Eat healthy.

Travel: It will always be a very good experience to grow as a person and open your mind.
Finally, this entrepreneur says that if I had to summarize in a formula the success would be:
Success = Attitude x Aptitude x Discipline x Motivation.
Andrea Ramirez
Andrea Paola Ramirez Nieto, 29 years old, graduated from the first promotion of the Altamira School in 2005. This civil and environmental engineer says that the most valuable teaching that Altamira left her was not academic. In school, she learned about social skills, respect and empathy towards others and to develop the potential as individuals. From her school, she learned that the difference between an ordinary person and an extraordinary person is the "EXTRA". Extra means doing more, dreaming big, being passionate and planning your success. Exit the ordinary and enter a select small group of the population that define their goals, put projects in motion, discover what they are capable of and finally enjoy their achievements.
She is currently in Australia working with a multinational considered one of the largest in the world of mining as is Glencore International, serving as the 'Water Infrastructure Coordinator'. Their job is to manage all the projects related to the treatment of water product of mining and subsequent reuse or discharge into the environment. It´s main task is to develop sustainable water management and protection plans, thus guaranteeing a minimum impact on the environment. Academically, he has completed two professional careers at the Universidad de los Andes (Civil and Environmental Engineering) and a Master's Degree in Water Resources Management at The University of Adelaide in Australia. Among her personal achievements, is living and working in Australia which is one of the countries with the best quality of life in the world.
Excel academically and work abroad, without the company of family and friends and unfolding in a completely unknown environment, has been an experience of many challenges but has helped to identify her strengths and desire to be better every day.
Laura Busche
Published autor – Learn Branding: Creating Dinamic Brands to Generate Conversion. O'really,  EE.UU. Currently working as an international speaker in topics related to marketing and business branding. She also is the cofounder of Ozone Group, a Digital and Marketing firm.
Richard Martínez
Co-founder of @QueHayPorAhiBaq, CEO of the political consulting firm: Politizate and has a public position as Edil for Riomar, Barranquilla, Colombia.
María Alejandra Barrios
For María Alejandra Barrios Vélez, the greatest lesson learned at Altamira was learning the English language and her great curiosity to learn other languages. The English classes at College, where she read books by great authors of English-speaking literature, allowed her to excel successfully in a postgraduate complex of creative writing in English at the University of Manchester. She met in those classes, great authors such as Capote and Paul Auster, who influenced her writing skills. María Alejandra graduated from History at the Universidad de los Andes with an emphasis in Journalism and Literature. She has taken courses in creative literature at the University of New York, NYU, and an MA in creative writing at the University of Manchester.
Among her achievements is having successfully completed a master's degree in English in creative writing and being the co-editor of the book "The Manchester Anthology" which brings together the texts of 16 authors of fiction and poetry in Manchester. When the program's directors admitted her to the program, they did not expect success, since they had never admitted a writer whose native language was Spanish and not English. However, her persistence and ability to work, without forgetting English proficiency, has allowed her to graduate with great recognitions. She has made many readings of her produced texts in literary events and in the launch of the book she co-edited.
She is currently completing her first novel. For this 24-year-old former student, the word success is synonym of persistence. She says that we must first define what makes us happy and have the strength to work and be closer to fulfilling our purposes every day.