Our Middle and High Altamira schoolers are equipped with learning experiences, equitable and challenging opportunities that provide life skills not only to succeed in the classroom but in the real life. Those learning experiences are intended to develop and prepare our students for the future, whether that involves going in to university, joining the world of work or becoming a committed leaders of society.
Our curriculum allows our students to explore topics of interest through carefully constructed inquiry-based lessons, literature analysis, and class discussion. Looking ahead, our school intends to maintain this level of academic rigor, but is equally motivated to offer similar learning opportunities to students of all levels within the context of our academic program.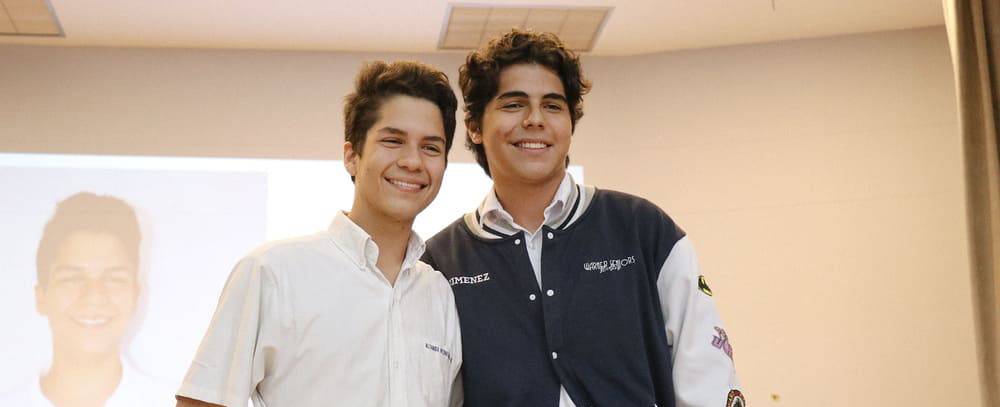 Fostering a community in which all students and staff are "academically challenged", we expect students develop the ability to construct knowledge using a variety of informational sources, design solutions to real-world problems, and to learn the art of collaboration with their peers. As our students progress in developing these skills, they will naturally improve their college readiness.
We expect that our students will become proficient curators of information with a profound understanding of the research process. Our students will become experts in utilizing databases to find relevant information, analyzing appropriate research studies, and drawing meaningful conclusions. They will then use what they have learned in order to "change our world for the better" or in short, to find real-world solutions to real-world problems.
we are "committed to empowering lifelong learners by providing a safe, encouraging and academically challenging environment, that fosters personal development and intellectual growth, enabling students to succeed as responsible, global leaders."
IN ORDER TO ACCOMPLISH OUR MISSION, OUR ACADEMIC PROGRAM IS FOCUSED ON PROVIDING RICH LEARNING OPPORTUNITIES FOR STUDENTS OF ALL ABILITY LEVELS.